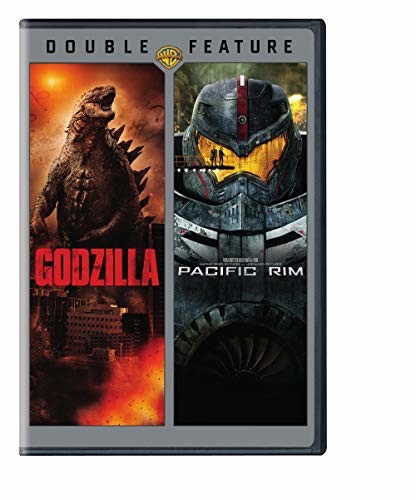 Want to Sell your Copy?
Godzilla: Pacific Rim
Availability: Out of stock
PRICE:
Add to Personal Favorites
DVDs & Blu-ray include disc, cover art, and case. Bonus downloadable or promotional content may have already been redeemed. Promotional items (3-D glasses, figurines, t-shirts, posters, jewelry, books or other non-media items) may not be included. Cleaning and repair was done as required.
Format:
Used
DVD
Release Date:
05/03/2016
Studio:
Warner Home Video
Discs:
2
UPC:
883929543557
Product ID:
4611917
Weight:
0.15
Learn more about used
Synopsis
Monsters galore! Get GODZILLA and PACIFIC RIM for one great price. Bundle and save!