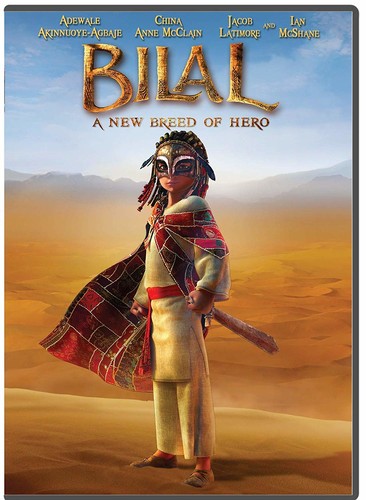 Want to Sell your Copy?
Bilal: A New Breed of Hero
Availability: Out of stock
PRICE:
Add to Personal Favorites
DVDs & Blu-ray include disc, cover art, and case. Bonus downloadable or promotional content may have already been redeemed. Promotional items (3-D glasses, figurines, t-shirts, posters, jewelry, books or other non-media items) may not be included. Cleaning and repair was done as required.
Format:
Used
DVD
Release Date:
11/06/2018
MPAA Rating:
PG13
Studio:
Vision Films
Discs:
1
Subtitle:
English
UPC:
043396547476
Product ID:
4908473
Weight:
0.19
Learn more about used
Synopsis
BILAL: A NEW BREED OF HERO - The true story of a boy with a dream of becoming a warrior and his sister are abducted - taken to a land far from home. Thrown into a world where greed and injustice rule all, he finds the courage to raise his voice and make a change. Based on a true story of Bilal Ibn Raba, a famous historical figure, and his dream to escape slavery and become a warrior hero. First historic epic to be reimagined as a Computer Graphics animated feature. Features an eleven minute long animated battle sequence pitting armies of 300 soldiers against 1000 while addressing three key story arcs. This battle scene in Bilal is the longest in animation history. WARRIOR by Akon & RedOne - BILAL Theme Song.