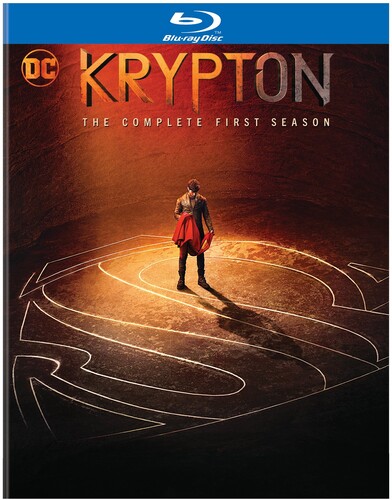 Krypton: The Complete First Season
Availability: Out of stock
PRICE:
Add to Personal Favorites
DVDs & Blu-ray include disc, cover art, and case. Bonus downloadable or promotional content may have already been redeemed. Promotional items (3-D glasses, figurines, t-shirts, posters, jewelry, books or other non-media items) may not be included. Cleaning and repair was done as required.
Format:
Used
Blu-Ray
Release Date:
03/05/2019
MPAA Rating:
NR
Studio:
Warner Home Video
Length:
600 minutes
Discs:
2
Language:
English
UPC:
883929650972
Product ID:
4933690
Weight:
0.24
Learn more about used
Synopsis
Two centuries before the destruction of Superman's home planet, the Man of Steel's grandfather, Seg-El (Cameron Cuffe), was fighting to restore the honor stripped from his family by a corrupt ruling council, while trying to comprehend the omens given him by space- and time-traveling Earthman Adam Strange (Shaun Sipos) about his line's destiny. Prequel series that bowed on Syfy in 2018 also stars Georgina Campbell, Elliot Cowan, Ann Ogbomo, Aaron Pierre, Rasmus Hardiker, Wallis Day. 10 episodes on 2 discs. 7 hrs. Widescreen; Soundtrack: English.