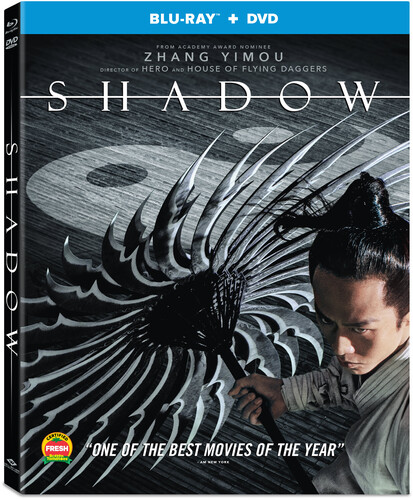 Want to Sell your Copy?
Shadow
Availability: 7 IN STOCK
Add to Personal Favorites
DVDs & Blu-ray include disc, cover art, and case. Bonus downloadable or promotional content may have already been redeemed. Promotional items (3-D glasses, figurines, t-shirts, posters, jewelry, books or other non-media items) may not be included. Cleaning and repair was done as required.
Format:
Used
Blu-Ray
Release Date:
08/13/2019
MPAA Rating:
NR
Studio:
Well Go USA
Length:
116 minutes
Discs:
2
Languages:
Cantonese, English
Subtitle:
English
UPC:
810348030795
Product ID:
4971943
Weight:
0.50
Learn more about used
Synopsis
With SHADOW, director Zhang Yimou (HERO, HOUSE OF FLYING DAGGERS) once again pushes the boundaries of wuxia action to create a film like no other, masterfully painting a canvas of inky blacks and greys punctuated with bursts of color from the blood of the defeated. In a kingdom ruled by a young and unpredictable king, the military commander has a secret weapon: a "shadow", a look-alike who can fool both his enemies and the King himself. Now he must use this weapon in an intricate plan that will lead his people to victory in a war that the King does not want.